Masterclasses in Zürich
Embodied Yoga Movement Explorations
 

Das Yoga Haus, Zürich | 11 - 13 September, 2023
Using awareness of sensations, Julie will guide you to explore natural spirals, waves, pulses, expansion and contraction, integrated movement, breath and pause. 
Learn More
Masterclasses in Bern
Embodied Yoga Movement Explorations
Yoga Luna

, Bern | 13 September, 2023
Listening without judgement to what your body has to say, physically, emotionally and spiritually.
Learn More
Sacred Dance Evening in Zürich
Non-verbal communication, dance & movement therapy, and movement meditation,
 

Das Yoga Haus, Zürich | 16 September, 2023
Are you ready to peel off the layers of stress, anxiety, self-doubt and uncertainty & find a deep authenticity within and learn to trust it? 
Learn More
Unlock The Magic Of The Body
With Gary Carter & Julie Martin
Brighton, UK | 22-23 Sep, 2023
Join esteemed senior teachers, Gary Carter and Julie Martin & embark on a journey where you will witness the incredible techniques demonstrated by Gary, while Julie will guide you through invigorating flows, seamlessly weaving the acquired wisdom together.
Learn More
Residency at Das Yoga Haus in Zurich
Weekly classes and more
Das Yoga Haus, Zürich | 28th Feb - 24 March, 2024
Throughout the month, Julie will delve into the various aspects of yoga, including asana, pranayama, meditation, and philosophy during her classes.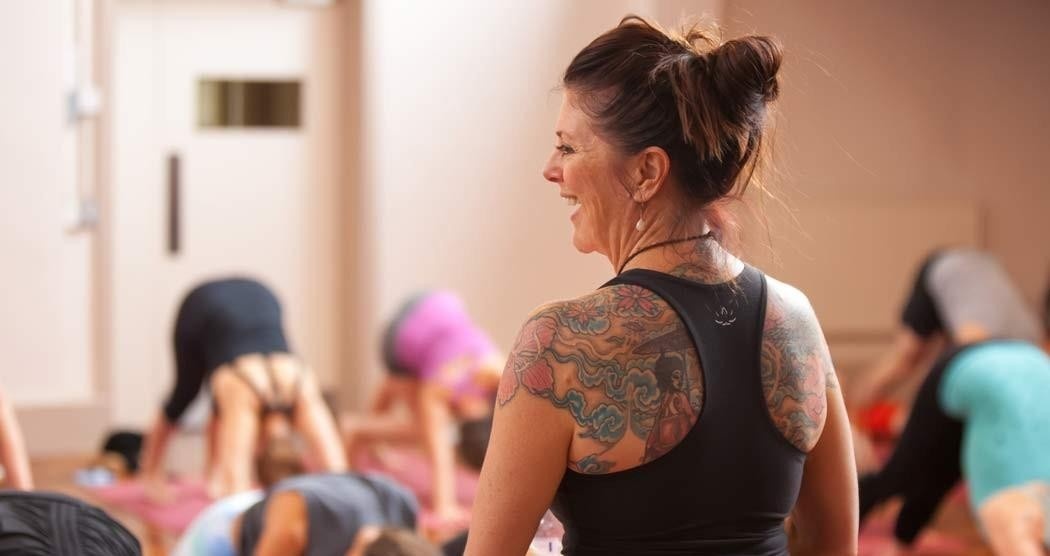 The Art of Embodied Yoga Instruction
A continuing education for yoga teachers
Das Yoga Haus, Zürich | 9-14 March, 2024
Join Julie for a 6-day training designed to empower you to embrace the evolution in teaching yoga.
Learn More
Sacred Dance Teacher Training 2024 
Medicine In Motion
Sweden | Aug, 2024
In the process of learning this practice you will go on the deepest journey yourself so that you will be open and ready to go out and share this with your students and community. 
Learn More
Yoga Classes on Demand
Live on Zoom
Brahmani Masterclasses
Live masterclasses with a new theme each month. Recording available for 21 days


Learn More
Workshops/Online Learning
Anytime | Online
Online Workshops/Courses
A selection of pre-recorded workshops aimed at those who wish to dive deeper into and embodied movement practice.
Learn More
Wow, mind blown , totally inspired ✨🙏✨ I just love the way you teach and love the whole embodiment yoga way, it makes me feel so excited as a nearly qualified yoga teacher. I've been instilling this into my classes as a trainee teacher and get such a feeling of fulfilment when I can see my willing students actually listening to their bodies and moving with such freedom.
Thank you for being you.
Elisa Forrester
Yoga Teacher Trainee
I would like to thank you for the amazing masterclass. The day after I felt lighter and my mind was feeling free.. I woke up in a nicer and happier mood.
Mara Rossi
Massage Therapist
Empowering your community
Please reach out to me if you want me to visit your studio/community for
- Workshops
- Masterclasses
- Teacher Trainings
Contact me